Maserati Quattroporte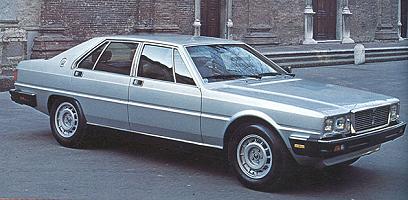 Citroens increasing influence led to the development of a new four-door saloon, or Quattroporte II. This used the engine, transmission and suspension from the Citroen SM (ie a front wheel drive V6 !) allied to a Bertone designed body together with Citroens hydraulically powered steering and brakes. Five examples were made before new ownership (now De Tomaso) brought about a change of direction and the donation of another car to use as a starting point. The De Tomaso Deauville now provided the chassis and much of the running gear, but at least it was a rear wheel drive V8 in the Maserati tradition.
Originally using a 4.2-litre example of the V8, this was later upgraded to a 4.9-litre unit. The final version was called the Royale and featured a more powerful engine, 53 examples were built. Production continued until 1988, by which time Maserati had produced around 2,088 cars. A new Quattroporte emerged in 1996, see the Biturbo (of which it was a variant) page.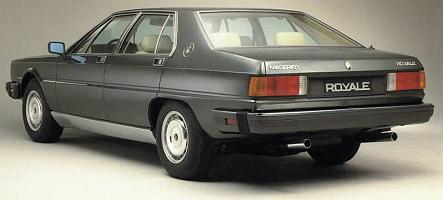 ---
Technical Details (series III)

Engine
4136cc with 255bhp
4930cc (93.9x89mm) with 280bhp (later 300bhp)
Suspension
front : independent with double wishbone and coil springs
rear : transverse and longitudinal arms with coil springs
Brakes
discs all round
Transmission
5 speed manual or 3 speed automatic
Kerb weight
Quattroporte II : 1300kg
Quattroporte Royale : 2100kg
---
There is also a list of all our picture galleries (including museums, motorshows and various events).
---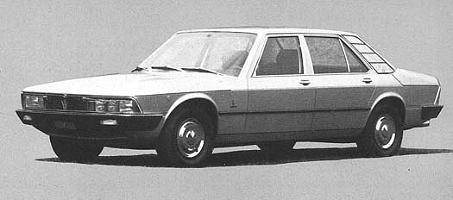 Use the buttons at the top to navigate further, or
---
Copyright © 2000 to 2008 CarsfromItaly