Bandini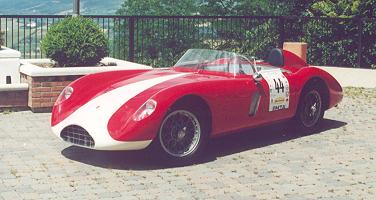 The son of a farmer, Ilario Bandini trained as a mechanic before setting up his own workshop in 1938 at Forli. He became involved in motorsport, including entering the 1940 Mille Miglia and 1947 saw his first car emerge, using a tubular chassis with a tuned Fiat 1100 engine and an aluminium body by Motto. A second, similar car, received a twin-cam cylinder head (a cut Alfa Romeo 1900 unit) whilst a third car had a body constructed by Bandini himself. Following these three 1100's, in 1952, he began to construct cars for the 750 class, where most of his successes were achieved.
These cars used a tubular chassis and were powered by a Crosley sohc engine, modified by Bandini. Most of the cars were also fitted with a body constructed in-house (the first four had bodies by Motto). With this vehicle the successes were limited, but the adoption of a dohc cylinder-head later that year significantly improved things. Around this time he also made one car with a 1500 engine, actually a Fiat 1400 unit modified by Siata. In 1954 he also entered into the world of single-seaters with a 750cc Formula 3 car. In 1957 he moved location (still around Forlì) and developed a new twin-cam cylinder-head, with which his 747cc engine produced 68bhp @ 8,500rpm.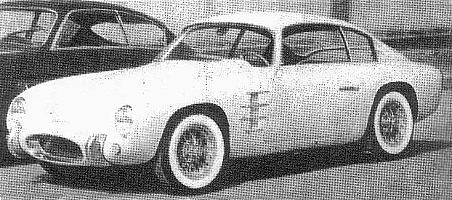 An interesting coupé, the body being built by Zagato, emerged in 1957, but despite being planned for the Mille Miglia no such car was entered and the sole example was exported to the USA. 1958 saw the engines having their capacity increased to 850cc to meet the new regulations. Bandini developed a completely new engine which no longer used the Crosley bottom-end and a new style of bodywork.
1960 saw a 1100 Formula Junior car being developed, using a modified Fiat 1100 powerplant, whilst the 'sport' class limit was again increased, this time to 1000cc. The result was a development of the 850 engine, a 987cc (68x68mm) dohc with 89bhp, later increasing to 98bhp. In 1962 this engine was also used in a new, for the first time rear-engined, car, a vehicle which also saw disc brakes being introduced. This trend continued, and in 1965 another rear-engined car, with an all new chassis, an all new (all aluminium) 996cc engine and disc brakes on all four wheels was built. A third 1000SP rear engined prototype was also built in the late 1960's, as was a very pretty coupè with a body by Corna.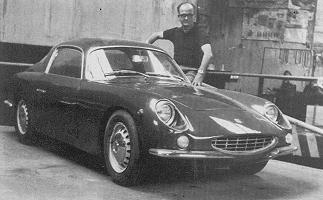 From the early 1960's Bandini practically ceased to produce cars for clients but continued to develop and build one-offs for the prototype classes in Italy (exports to the US ceased in 1964). Sixteen valve cylinder heads and fuel injection were tried, up to the late 1980's when his (originally Fiat 128 based) 1300 dohc 16V also received a turbocharger (in 1-litre form).
Through the years Bandini cars were also frequently modified by their owners, and were known to have used both Giannini and Ford Anglia engines as well as having significant changes made to the bodywork. A large number of the cars exported to the US were sent without engines, various units being fitted upon arrival.
---
---
For pictures of the 17 cars at the 2002 Bandini day at Forlì click here.
---
---
Bandini Register
The sole nephew of the late Ilario maintains a register of known Bandini cars, as well as having a veritable mountain of information on the cars. Of the 73 cars made by his uncle, 46 are currently in the register, including the 8 which he has in his private collection.
If you own, know of someone who owns, have seen for sale or have any other information on a Bandini car please contact us, we will forward your message to the register.
---
---
Links
One 'official' Bandini website.
---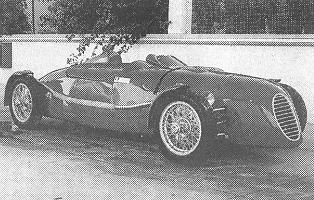 Use the buttons at the top to navigate further, or
---
---
Copyright © 2000 to 2008 CarsfromItaly