De Vecchi & CMN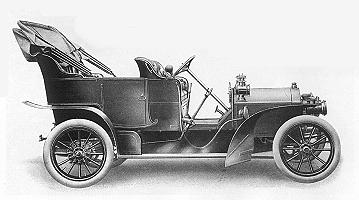 At the very beginning of the 20th Century, Giuseppe De Vecchi opened a workshop in Milan to produce automobiles. 1903 saw him joined by his friend Ettore Strada, together forming a new company and moving to a larger premises. Powered by a small 10/12HP four cylinder engine their first car sold well, including some sales abroad, and in 1905 the company expanded displaying various models at the Milan Exposition of 1906.
World economics were working againt such small companies however, and in 1908 Strada departed, his control taken over by Benedetti, who also injected some fresh finance. A new car, using a 2800cc 16/20HP engine and known as the Tipo A was released, followed closely by the 4082cc 20/30HP Tipo B and in 1909 by the 5426cc 28/35HP Tipo C. All of conventional design, they were particularly praised for their robustness.
1911 saw the first monoblock engines from De Vecchi used in the Tipo E (20/25HP) and the Tipo F (25/35HP). The First World War saw production turning to military vehicles such as ambulances, trucks and four-wheel-drive artillery tractors. Following the conflict, De Vecchi withdrew from the company which passed into liquidation in 1919. It changed hands and became CMN.
Some De Vecchi cars also achieved notable results in motorsport, including 2nd in the 1914 Targa Florio and 1st in the 1908 Padova-Bovolenta.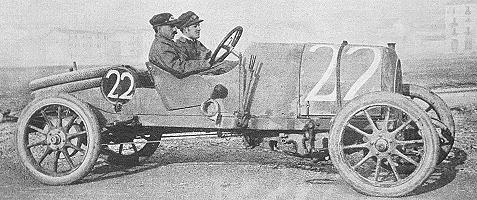 Following the purchase of De Vecchi in 1919 CMN (Costruzioni Meccaniche Nazionali) continued production of some of the pre-war cars, especially the 2297cc (15/20HP) four-cylinder sidevalve powered models. Motorsport featured from the start, two CMN's driven by Ugo Sivocchi and a young Enzo Ferrari being entered in the 1919 Targa Florio, finishing 2nd and 3rd in class.
In 1920 the factory moved to a new site in Tuscany, and production began of a new 3000cc (25HP) six-cylinder engine and a 1940cc four-cylinder unit, alongside continuing production of the old 20HP model. These were the last cars to be produced by the company, which ceased to trade in 1923.
---
Links
If you know of any relevant websites please send us the details.
---
Use the buttons at the top to navigate further, or
---
Copyright © 2000 to 2008 CarsfromItaly