Ermini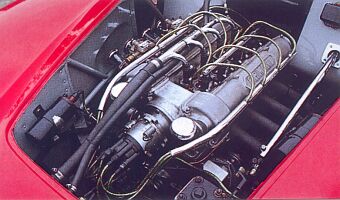 Pasquino Ermini learnt his trade as a mechanic and driver during the 1920's and 30's with the Squadra Materassi and its Bugatti and Talbot cars. Following the war he built his first car, a combination of a (heavily modified) Fiat 1100 chassis and an Alfa Romeo 2500 engine. With this he competed in various events.
He then decided to produce his own engine, choosing to enter the then popular 1100 class. The result was a twin-cam 1094cc unit which emerged in 1947, one of the first twin-cams in that class. It immediately proved successful and was sold to many competitors, who fitted it to a variety of cars, usually either based on the 1100 or with a chassis by Gilco. Bodies were supplied by numerous carrozzeria. In 1949 Ermini began building complete cars, with his 1100 dohc engine, the chassis by Gilco and the bodywork by Tofani.
The early 1950's saw the Ermini 1100 as the car (or engine for those who chose to fit it to different chassis') to have. Tofani were unable to meet the demand, and so Motto and Morelli were used to produce the bodies. In 1953 Ermini introduced a new engine. Still a dohc 1100 it now had an aluminium block and five main-bearing crankshaft. Around 20 engines were built and were fitted to cars by Ermini themselves (with a chassis designed by Gilco), Scaglietti, Morelli and Frua (designed by Michelotti).
| | |
| --- | --- |
| | |
---
If you know of any links relevant to Ermini please send them in. Thanks.
---
Desktop wallpapers
Click on the correct screen resolution for you computer and the picture will open in the window. You can then right click and set as desktop.
If you require a different size of picture for your monitor please E-mail us and we will send you the correct size.

---
For more pictures of Ermini cars, see our Silver Flag, Mille Miglia, Trofeo Lumezzane and Trofeo Aido picture galleries.
---
Comment form
---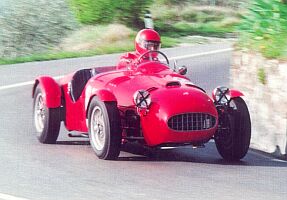 Use the buttons at the top to navigate further, or
---
Copyright © 2000 to 2008 CarsfromItaly