Moretti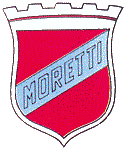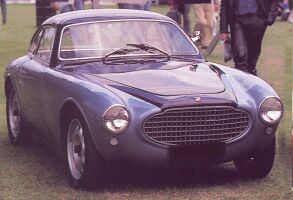 Moretti was founded in 1925 by Giovanni Moretti (born 1904 in Reggio Emilia) in order to design and build motorcycles, both of his own design and with agreements with other companies. Using the same engines, he also dabbled in micro-cars from 1928. After constructing various comercial vehicles during the war (a range of electric powered small trucks) and a 5 or 7 seat electric car in 1944, Moretti turned to conventional cars in 1946.
First came the 'Cita', then the 600 and then, in 1953, the 750. Various versions of the latter were built during the 1950s including estates, taxis, berlinas, coupes, single seat racing cars and commercial vehicles. Some competition success was achieved in the 1950's with the 600 and 750 models.
A major shift came in the latter part of the 1950's when they changed from designing and building complete cars to using Fiat mechanicals and chassis'. Despite offering a full range based on the 750 (saloon, coupe, spider, estate and more) they were unable to compete with Fiats 600, which cost almost half the price. Due to the friendship between Moretti and Agnelli an agreement was reached allowing Moretti to use Fiat chassis' for special versions.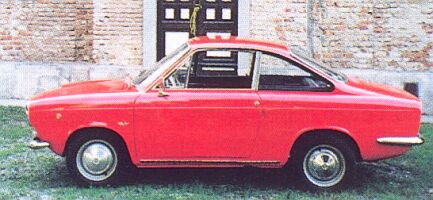 In 1957 a coupe based on the 500 appeared at the Turin motorshow, followed shortly afterwards by a 600 spider and a coupe based on the 1300/1500. A huge range of low volume vehicles followed, based on most Fiats (including the 500, 600, 1100, 1300, 1800, 2100, 2300, 850, 126, 127, 128, Campagnola, 132) but also on Alfa Romeos (Giulietta, both the 750 series and the 116) and even Maserati (3500GT).
Some cars were designed by Vignale and Michelotti before Moretti decided to bring design in-house, the first result being the Sportiva (see below).
In 1967 Moretti produced 2,600 cars, in 1973 3,292 but in 1974 only 1,071.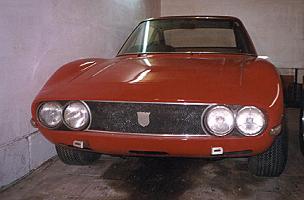 Later, Moretti produced personalised conversions of various Fiats such as the Uno, Panda and Regata. These were mainly open-topped variants where the roof and rear window were removed (replaced by a canvas top) but the sides remained intact up to the roofline. They finally ceased operating in the mid 1980s.
---
The information on the individual models is split into two sections, one covering their own cars (those produced entirely in-house) and one covering the cars they made based on Fiat (and Alfa Romeo and Maserati) mechanicals.
Moretti cars based on third party mechanicals

---
---
Links
If you know of any relevant websites please send them in.

---
Moretti comment form
---
Your Comments
If you have one of these rare cars, please send us your comments....
---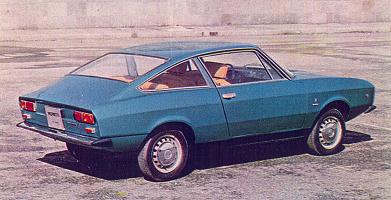 Use the buttons at the top to navigate further, or
---
Copyright © 2000 to 2008 CarsfromItaly