Scioneri
Founded in 1943 by Antonio Scioneri at Savigliano near Cuneo, they were first interested only in repairing damaged cars (apart from the household appliance side of the business). With the postwar car market booming they gradually began 'personalising' the cars produced by the major manufacturers, starting with two-tone paintwork and such like. In 1950 they produced their first body and went on to become well known, especially for a four door Fiat 600 of which they built about 15000.
Their spiders and coupés based on the 600 and 1100 proved very popular during the 1950s and in 1960 they moved to a new factory in another part of Savigliano. Other cars which emerged included a Fiat 1500 based coupé and a few Alfa Romeo variants whilst later most of the mainstream Fiats were used in some form or another.
As with most of the smaller coachbuilders, the ever increasingly competitive market saw them finding a niche, in the case of Scioneri this being personalising the mass produced cars with special interiors and trim. Thus they produced the Uno, Tipo and Panda (to name but a few) with handstiched leather and wood interiors, whilst the metalwork and mechanical side (and thus homologation) was left unchanged.
---
Fiat 600 based cars
At the 1963 Turin Motorshow Scioneri presented a prototype using Fiat 600D mechanicals (below left). They also produced a less modified two-tone version (below right).

---
Fiat 850 based cars
At the 1964 Turin Motorshow Scioneri displayed two models using the Fiat 600 as a base. One was a coupé, the other a spider.

---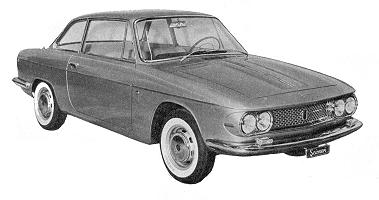 Fiat 1300/1500 based cars
At the Turin Motorshow of 1962 Scioneri displayed this four-seat coupé using Fiat mechanicals.
---
Fiat 124 based cars
From 1966 Scioneri built a 2+2 coupé using Fiat 124 mechanicals. In 1967 it was as pictured below left, in 1968 it gained an extra two headlights to become the car pictured below right.

---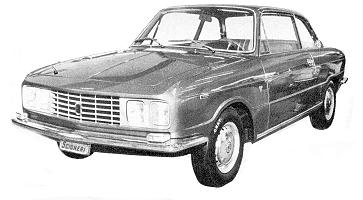 Fiat 125 based cars
In 1967 Scioneri presented this 2+2 coupé using Fiat 125 mechanicals.
---
If you know of any links relevant to Scioneri please send them in. Thanks.
---
Comment form
---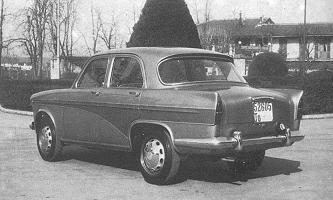 Use the buttons at the top to navigate further, or
---
Copyright © 2000 to 2008 CarsfromItaly