Serenissima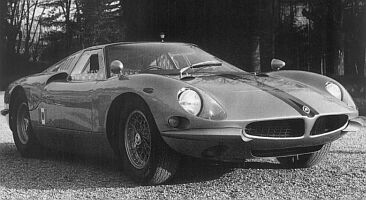 There began in 1963 the development of a new mid-engined sportscar sponsored by the Venetian Count Volpi di Misurata. The project was run by Sasamotors of Modena and was known as the Jungla GT. The engine and transmission were designed by Alberto Massimino, the former being a 90deg V8 of 2996cc with around 300bhp, the latter a five-speed unit mounted together with the differential. The first car, a coupe designed by Francesco Salomone and built by Gran Sport of Modena, emerged towards the end of 1964. This underwent tests whilst a second car, this time an open-topped version built by Fantuzzi of Modena, was prepared. This car also had the engine capacity increased to 3495cc, giving around 340bhp. This engine was then later transplanted into the original prototype.
Alongside these cars the company dabbled with Formula 1 cars, using chassis' from McLaren and Lola and undertook the development of another V8, this time designed by Jaguar and with three valves per cylinder. This engine was used in a new single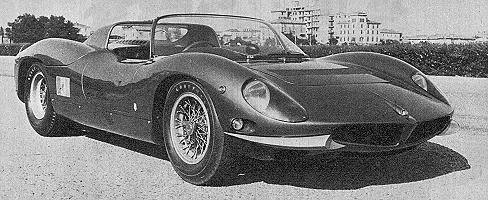 seat closed-body sports car which was built by Sport Car of Modena in 1969.
The last car by Serenissima was a road car designed by Ghia and built by Sport Car of Modena. Called the Aghema GT it used the three-valve V8 engine described above with a capacity of 3470cc and a power output of 320bhp @ 7,500rpm.
The Count withdrew from all involvement in automobiles in 1969.
---
Serenissima Aghema

Click on the pictures for larger images
---
This site is is threatened, click here to find out more - and maybe help.
---
Links
If you know of any relevant websites please send us the details.
---
Use the buttons at the top to navigate further, or
---
Copyright © 2000 to 2008 CarsfromItaly