Stanguellini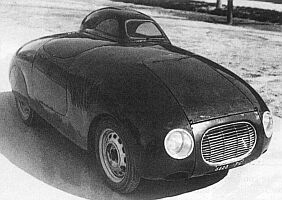 Stanguellini were a Modenese family who had long dabbled with 'wheeled vehicles' (although the company was founded in 1879 to produce drums, the musical instruments), from powered tricycles at the beginning of the century (the 20th !!), through a Ceirano, Scat and Fiat and then with motorbikes in the 1920's (Scuderia Stanguellini ran Mignon motorbikes). In 1910 they has also become the first official car dealer in Modena, selling Ceirano and Scat, later Fiat was added to the cars they sold.
Francesco, the founder, died suddenly in 1932 and Vittorio his son, who was only 22 years old, temporarily suspended the motorsport, although he continued to modify cars and engines in his spare time. This break was not to last long, and in 1938 the Squadra Corse Stanguellini was formed. Cars were prepared for the three national classes, the 750 (using the 500 Topolino Barchetta Sport), the 1100 (1100 Barchetta Sport) and the 2800 (2800 Sport Coupe). Other cars were also modified either for their own use or for customers.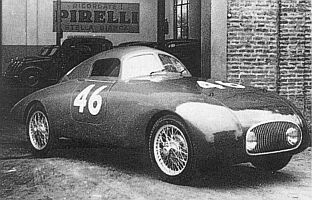 Success came quickly, the Squadra Corse Stanguellini winning the Targa Florio overall with a modified 1500 Maserati that year, and taking a class victory in the Mille Miglia wih a 750 Stanguellini. The Tobruk-Tripoli race of 1939 was won overall by a 750 Stanguellini whilst in the 1940 Mille Miglia class victories were taken in both the 750 and 1100 classes. In this period numerous cars were built with varying bodystyles, all in small numbers, designed both by carrozzeria and by Vittorio himself.
After the war the successes were again numerous, starting in 1946 (including the Belgian GP with an 1100) and exploding in 1947 when Stanguellini took no less than 10 outright race wins, 37 class victories and 4 national titles, including beating Ferrari on two occasions. The cars were all using purpose built chassis, but still had (albeit much modified) suspension, transmission, differentials and engines derived from production Fiat units. The engines were producing 36bhp (750), 60bhp (1100) and 80bhp (1500).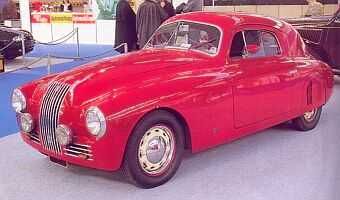 1947 also saw Stanguellini produce their first road car (although it too saw competition), an 1100 coupe with a body built by Bertone and their first twin-cam cylinder-head. This latter was fitted to a (much modified) Fiat 1100 cylinder block and began to be used in competition in the following year. 1949 saw a 1500 single-seater join the berlinettas on the race track.
The first completely new engine developed by Stanguellini, the 750 twin-cam, emerged in 1950. This was fitted to the 750 Sport Bialbero (or twin-cam) with a body designed by Reggiani (although one was built with a body by Scaglietti) and was immediately successful. Numerous national titles absolute and class victories were claimed by Stanguellini in the mid-1950's using this engine, both in the 750 Sport Bialbero and also in the single-seater earlier developed with the 1500 engine. Cars were also entered in Le Mans and other such races, a noteworthy victory being taken in the 1957 Sebring 12 hour race.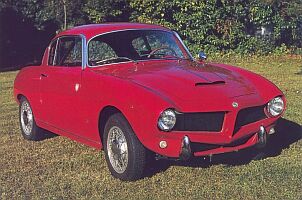 1954 saw another road car released, an 1100 berlinetta designed by Scaglione and built by Bertone. Only nine examples were produced. A 1200 Spider followed a few years later.
The next stage of their history began in 1958 when they developed their first Formula Junior car, a single seater first with the 750 twin-cam engine but soon replaced with a sohc 1500 unit. These proved virtually unbeatable until 1962 when the competition (much bigger companies) became too strong. A new Formula Junior car, the Delfino, was developed, but the resources of Stanguellini were too small compared to other competitors and the successes rapidly disappeared. The political problems at home did not help the issue, almost all Italian car companies suffering at this time.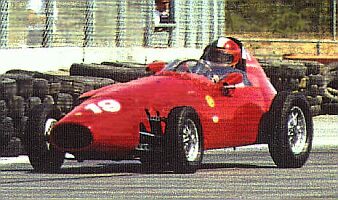 Stanguellini, still with motorsport in his blood, then turned to speed records. 1963 saw them break 6 world records at Monza with a car powered by a single-cylinder 250cc Guzzi engine, the chassis was designed in-house and the body by Scaglione. The following year saw a 1-litre Formula 3 car emerge, but due to a lack of success it soon disappeared again.
A brief attempt was made to build a road-going GT car for the US market, the Momo Mirage (financed by Mr.Momo), but only about four prototypes were made (plus a half-built spider) before the project sank.
---
Links
An excellent Stanguellini website
---
For more pictures of various Stanguellini cars, see our Mille Miglia and Trofeo Aido picture galleries.
There is also a gallery showing the Stanguellini Museum at Modena.
---
Stanguellini comment form
---
Your Comments
Any comments ?
---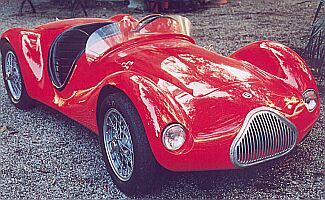 Use the buttons at the top to navigate further, or
---

---
Copyright © 2000 to 2008 CarsfromItaly