Viotti
Founded in the early 1920's by Vittorino Viotti (who remained the owner and designer until he passed away in 1956) they built bodies for various different cars from Fiat, Lancia and Alfa Romeo. A good relationship with Fiat led to them being given more work and they were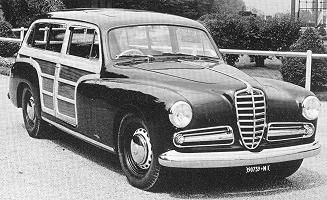 one of the first carrozzerie to mass-produce special versions. In the 1930's they designed two cabriolets based on the then new 508 Balilla, a two-seater and a four-seater. Fiat then gave them a contract to produce the former and they went on to build some thousands, which were sold by Fiat. The four seater was also built in small numbers (but not sold by Fiat) as were a variety of other models.
After the war they were pioneering in the development and production of the 'woody' estate car (Giardinetta) their first models being based on the Fiat 1100. These were highly successful, a fact which can be seen in that they were copied by many other companies, including Fiat themselves. They continued to build a variety of vehicles (coupés, cabriolets, etc) until they closed in 1964. Among the many designers who worked there special mention should be made of Revelli and Frua.
---
Fiat 1300/1500 based cars
Apart from the 'Giardinetta' (advertisement below right) at the Turin Motorshow of 1962 Viotti displayed a coupé using the same Fiat 1300/1500 mechanicals (below left).

---
If you know of any links relevant to Viotti please send them in. Thanks.
---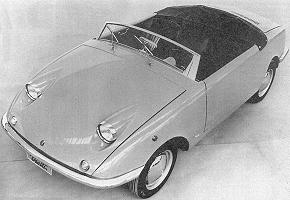 Comment form
---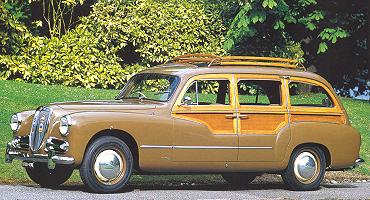 Use the buttons at the top to navigate further, or
---
Copyright © 2000 to 2008 CarsfromItaly