Fiat 130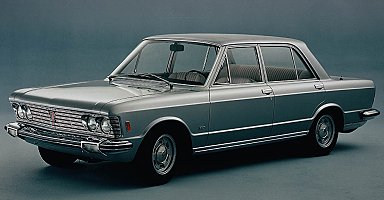 The Fiat 130 was introduced in March 1969 to replace the 2300 lusso at the top of the Fiat range. Powered by a completely new 2866cc 60º V6 with 140bhp in a conventional front engine rear wheel drive layout, it was fitted with an automatic transmission as standard. Independent suspension on all four corners used torsion bars at the front and coil springs at the rear. A manual five speed transmission, bought in from ZF, was optional. In 1970 the engine recieved a boost of some 20bhp taking it up to 160bhp.
A new engine, this time with a capacity of 3235cc and producing 165bhp, replaced the 2800 engine in the 130 saloon in 1971, accompanied by a stronger automatic transmission. A number of smaller improvements were also made, the clearest visual difference being the replacement of the four round headlights with two large rectangular units. At the same time a new Coupé, designed and built by Pininfarina, was also released (at the Geneva Motorshow of 1971). This used the 3200 engine, mechanicals and floorpan from the saloon but with a new two door body and new interior.
Production of the saloon continued until 1976, by which time 15,093 units had been built. The Coupé survived until the following year, with a total of 4,292 units being produced.
Interesting variations produced as prototypes by Pininfarina included a four door coupé, the Opera, and an estate version, the Maremma (see the Fiat concept car page for various other studies).

---
Technical Details

Engine
berlina : 2866cc (96x66mm) V6 with 149bhp @ 5,400rpm (later 160bhp @ 5,800rpm)
berlina & coupe : 3235cc (102x66mm) V6 with 165bhp @ 5,600rpm
Click for diagrams of the cooling system and the lubrication system.
Driveline
longitudinal engine at front with rear wheel drive
Suspension
front : independent with telescopic dampers and torsion bars
rear : independent with telescopic dampers and coil springs
wheelbase : 2720mm
front track : 1448mm (srs I) ; 1468mm (srs II)
rear track : 1457mm (srs I) ; 1467mm (srs II)
Brakes
front : ventilated discs (diameter 275mm)
rear : ventilated discs (diameter 262,5mm)
vacuum assistance
handbrake operating on the rear via a cable
Gearbox
5 speed manual
3 speed automatic (Borg Warner)
cable or hydraulically operated clutch (9" single dry plate)
Steering
worm and roller (assisted)
Kerb weight
1500kg (2800) - (automatic 1510kg)
1570kg (3200) - (automatic 1615kg)
1555kg (coupe) - (automatic 1600kg)
---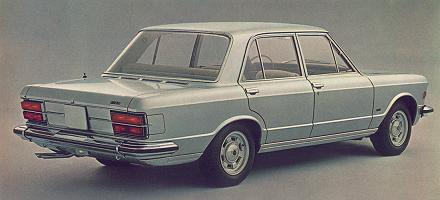 Performance

| | |
| --- | --- |
| model | max speed |
| 2.8 saloon | 185km/h (later 190km/h) |
| 3.2 coupe | 195km/h |
---

For books on Fiat see our Online Bookstore
There is also a list of all our picture galleries (including museums, motorshows and various events).
Wallpapers/Desktop Backgrounds of numerous Fiats also available to download.
---
Links
Several pages from the 130 manual are on this website.
A German Fiat 130 website which includes a scanned parts catalogue.
A French 124/130/850 website
---
130 comment form
---
Your Comments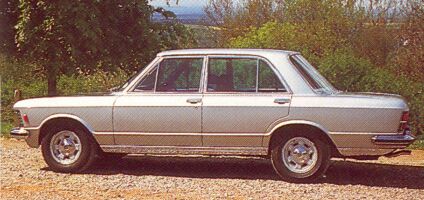 Hi everybody! I did own a 130 Coupé a few years ago...It's a wonderful feeling to drive this car. It's a pure '70 feeling, with lots of chrome buttons "a la James Bond" (you can open the passenger door from the driver's seat). The engine is great and the driving stability unexpected excellent.
Problem? Well, as a little production car, it is full of "little" details that doesn't work properly... Spare parts are difficult to find and expensive, not to mention the luck you neet to find someone who knows how to work on it. To make it short, I couldn't afford it any more, but I enjoyed the whole time. (Roby, Switzerland)
I had a job as a chauffeur in a Fiat 130 Coupé with the 3.2 litre engine and auto box in '73 and '74. I loved it - it was a style statement of the day, and would cruise effortlessly at 100 mph returning 20mpg every time. It was comfortable, powerful and stylish, and I loved powering along in it. It proved that Fiat - with a bit of help from Pininfarina (and Ferrari?) - can make a decent big car.
I don't recall any mechanical problems, though might be prejudiced by the fact that one of the other vehicles in the fleet was an Jag XJ12 which lived in the dealer's workshop! (John, UK)
---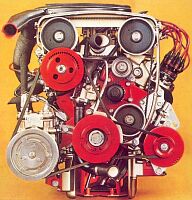 Use the buttons at the top to navigate further, or
---
Copyright © 2000 to 2008 CarsfromItaly