Fiat 1900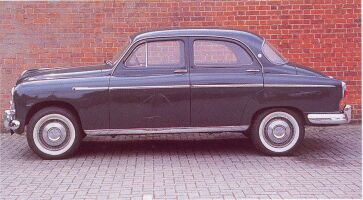 Basically a 1400 fitted with a new 1901cc four cylinder engine (generating 60bhp) and a five speed gearbox, the 1900 was released at the Paris Motorshow in 1952. Also available was the 'Gran luce', a two door Coupe, still able to seat five and a 'Torpedo' (or cabriolet) designed specifically for the police force. The latter also featured an engine modified to produce 63bhp. The main visual difference to the 1400 was the different grille.
In 1954, this time at Turin, the 1900A was released. This shared the new bodystyle with the simultaneously released 1400A, with revised rear lights and grille. The Gran Luce was also revised in a similar way. The 1901cc engine was improved to give 70bhp (increased compression ratio and bigger carburettor) with a resulting improvement in performance.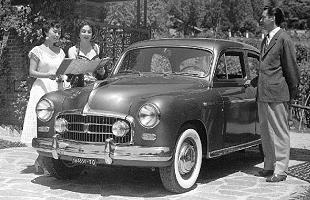 In 1956, again simultaneously with the 1400B, the 1900B was introduced. As well as a single, centrally mounted foglight, two-tone paintwork and an engine producing 80bhp the 1900B also adopted tubeless tyres and improved brakes. The Gran Luce two door coupe continued, now with a pillarless design. The latter also inspired another revision of the berlina so that in 1957 the four door bodystyle was slightly changed to become more similar to the Gran Luce. No change in designation was made.
As usual, the 1900 was used by various carrozzerie as the basis for their constructions, amongst them Ghia, whose interpretations included a cabriolet and a coupé.
The production volumes were approximately 10,000 : 7,207 series 'A' cars and around 2,500 series 'B' cars. Production stopped in 1958
---
Technical Details

Driveline
longitudinal engine at front with rear wheel drive
Suspension
front : Independent, lower wishbone, coil spring and telescopic damper plus anti-roll bar
rear : solid axle with telescopic dampers and leaf springs
wheelbase : 2650mm
track (front/rear) : 1330mm/1325mm
Brakes
front : drums
rear : drums
handbrake : transmission band brake
Gearbox
5 speed manual
Steering
worm and roller
Kerb weight
1900 : 1200kg
1900A : 1205kg
1900B : 1240kg
---
For books on Fiats see our Online Bookstore
There is also a list of all our picture galleries (including museums, motorshows and various events).
Wallpapers/Desktop Backgrounds of numerous Fiats also available to download.
---
1900 comment form
---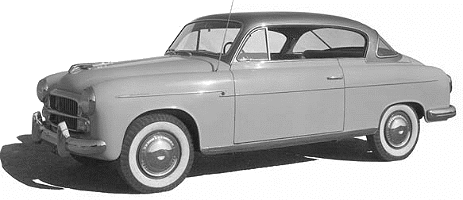 Use the buttons at the top to navigate further, or
---
Copyright © 2000 to 2008 CarsfromItaly