Fiat Ritmo / Strada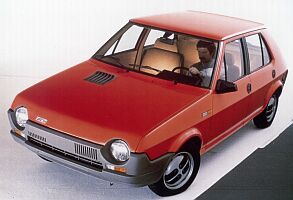 The Ritmo was first released at the Turin Motorshow in 1978. Designed by Bertone, it was available with three or five doors, with a drag coefficient of 0.44, and three petrol engines sized 1116cc (60bhp), 1301cc (65bhp) and 1498cc (75bhp) Four and five speed (standard in 75, optional in the others) gearboxes were complemented by a 3 speed automatic VW unit. Two trim levels were available 'L' and 'CL'. In English speaking countries the Ritmo was called 'Strada', and when it first went to the US in 1979 it had numerous modifications, including a new grille and bumpers and the 1500 engine modified to meet US emissions laws (resulting in a loss of power to 65bhp). From early 1979 the Ritmo 60 used the Brazilian made 1050cc engine.
In 1980 the Ritmo diesel was introduced with the 1714cc engine (55bhp) from the 132. Numerous small changes accompanied this, such as modeified suspension to cope with the extra weight. In the following year the 'Ritmo Super' was introduced with a variety of small changes and, most significantly, revised engines with 75bhp (1300) and 85bhp (1500). Also in 1981 was born the first sporting Ritmo, the 105TC. This used a 1585cc dohc engine derived from that in the 131 producing 105bhp (increased compression ratio, modified ports, valves and exhaust). The brakes, suspension, wheels, tyres, gearbox, clutch and external trim were also modified.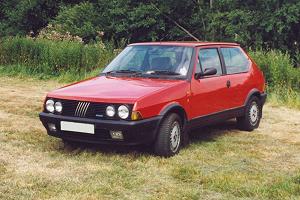 And at the Frankfurt Motorshow a few months later (but still in 1981) the Ritmo Abarth 125TC was shown. This was a heavily modified 105TC with a 1995cc dohc with 125bhp, ventilated front discs, a new ZF gearbox, revised suspension settings and strengthened components. At the same show Bertone showed a prototype Ritmo cabriolet. This entered low volume production early the following year.
In 1982 the second series 'New Ritmo' was introduced. This had a new front end, with four round headlights and a new grille incorporating the new FIAT badge. Numerous small changes were made, and all the engines were developed in order to reduce the fuel consumption. This was also helped by an improvement in drag coefficient to 0.40. These changes were carried across to both the three and five door cars, the cabriolet, the diesel and to the sporting models.
Launched in June 1983, the Abarth 130TC, which replaced the 125TC, was the ultimate sporting Ritmo, having a 1995cc dohc engine, twin 40 DCOE carurettors, improved brakes, a close ratio ZF gearbox and numerous other detail modifications.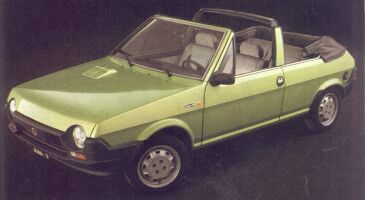 1985 saw the third series released. Numerous small design changes were made, both internally and externally (easily recogniseable by the square, rather than round, door handles). The 1714cc diesel engine was replaced by a 1697cc unit with 60bhp. The 'Supercabrio' was also released, using the 105bhp 1598cc engine. The 'Cabrio' continued in production, adopting the 1301cc (65bhp) engine.
February 1986 saw the Ritmo fitted with a 1929cc turbocharged and intercooled diesel engine with 80bhp. Only available with a five-door body it got a new front bumper as well as a revised interior and featured power-steering, central locking, electric windows, rear wiper and tinted glass as standard.
Before production stopped in 1988, catalysed versions of the 1498cc and 1585cc engines were produced for some markets, becoming the 75ie and 90ie due to the slight drops in power.
---
Technical Details

Driveline
transverse engine at front front wheel drive
Engines
1116cc (80x55.5mm) sohc four cylinder with 60bhp @ 5,800rpm (later 55bhp @ 5,600rpm, later still 58bhp)
1301cc (86.4x55.5mm) sohc four cylinder with 65bhp @ 5,800rpm (later 68bhp @5,700rpm)
1498cc (86.4x63.9mm) sohc four cylinder with 75bhp @ 5,800rpm
1049cc (76x57.8mm) sohc four cylinder
1290cc (86x55.5mm) sohc four cylinder with 75bhp @ 6,000rpm
1498cc (86.4x63.9mm) sohc four cylinder with 85bhp @ 6,000rpm (later 82bhp @ 5,800rpm)
1585cc (84x71.5mm) dohc four cylinder with 105bhp @ 6,100rpm
1995cc (84x90mm) dohc four cylinder with 125bhp @ 5,800rpm (later 130bhp @ 5,900rpm)
1714cc (83x79.2mm) sohc four cylinder diesel with 55bhp @ 4,500rpm (later 58bhp)
1697cc (82.6x79.2mm) sohc four cylinder diesel with 60bhp @ 4,500rpm
1929cc (82.6x90mm) sohc four cylinder turbo diesel with 80bhp @ 4,200rpm
Suspension
front : MacPherson strut with telescopic dampers and coil springs (automatic trans plus anti-roll bar)
rear : Lower wishbone with telescopic damper and transverse leaf spring
wheelbase (MkI) : 2448mm; (MkII) : 2444mm; (125 & 130TC) : 2432mm
front track : 1400mm (MkI); 1409mm (MkII), 1455mm (105/125/130TC)
rear track : 1410mm (MkI); 1414mm (MkII), 1420mm (105/125/130TC)
Brakes
front : discs, diameter 227mm
(except early 105TC : 251mm, late 105TC 257mm, 125TC & 130TC 243mm vented)
rear : drums, diameter 185.5mm
dual circuit with servo assistance
handbrake operating on the rear by cable
Gearbox
4 and 5 speed manual
3 speed automatic
cable operated clutch, disc diameter 181.5mm (1100 & 1300), 190mm (1500), 200mm (TC)
Steering
Rack and pinion
3.5 turns lock to lock
Kerb weight
series I : 3 door : 895kg, five door : 911kg (US models 919kg and 935kg respectively)
series II : 3-door : 815kg, 5-door : 880kg
125TC : 980kg
Cabrio : 930kg
130TC : 950kg
Dimensions
click here.
click here for a cutaway view of a Ritmo/Strada
---
---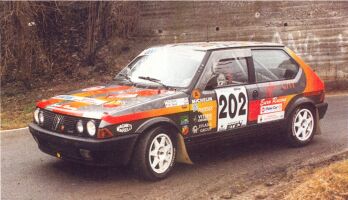 Performance

| | | | |
| --- | --- | --- | --- |
| model | max speed | 0-100kph/0-60mph | standing km |
| 60L (1979) | 142 km/h | 16 sec | 37.13 sec |
| 75CL Automatic (1979) | 153 km/h | 14 sec | 35.6 sec |
| 105TC (series I) | 109 mph | 9.7 sec | |
| 125TC (series I) | 118 mph | 8.4 sec | |
| 130TC | 122 mph | 7.7 sec | |
---
Tuning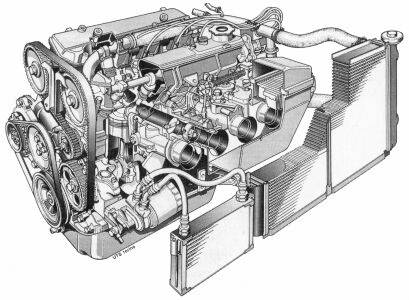 There are three main areas to concentrate on, the engine (and transmission), the brakes and the suspension and then various other details. These three should be done together since they complement each other, not all of one and none of another !
1. The engine.
Before modifying the engine it is worthwhile filling it with a good quality synthetic oil and fitting new spark plugs. An engine oil additive may also be used.
The first improvements are relatively simple. The air filter can be replaced for an aftermarket item which will help the engine breathe more freely, the type which completely replace the original airbox are best, and the exhaust can be replaced for one which will restrict the exit of the gases less.
The main modification (outside of taking the engine apart) is to fit a better carburettor. For the sohc versions, twin downdraught DCNFs are possible, whilst for the twin cams upgrading to 45 DCOE's will provide gains. A camshaft will also provide a noticeable gain, especially if fitted in conjuction with the carburettor.
Other things to do should include fitting a cold air intake, a large diameter pipe (minimum 5cm) to provide air from outside the engine bay to the air filter. The exhaust manifold can also be lagged with thermal cloth or tape to keep the exhaust gases hotter (and thus reduce back pressure) and also to keep the underbonnet (and hence intake and fuel) temperatures lower.
The high tension leads can also be replaced with performance ones.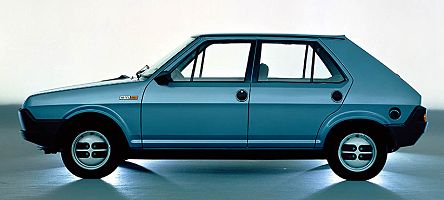 Further modifications require the machining of the cylinder headand/or cylinder block (which will not be dealt with here since it is not normally a DIY job) after which it may be worth fitting an oil cooler. If overheating is a problem due to the increased power output then a small hole can also be drilled through the plate in the thermostat. There are a multitude of company's with experience of internal cylinder head modifications for the FIAT twin cam engine, and a 1995cc engine with 45 DCOE's and a gasflowed head should produce over 150bhp. The single cam engine is also well catered for.
Regarding the transmission the main requirement is to uprate the clutch to handle the increase in power and torque achieved though the engine modifications. Friction plates can be purchased with improved materials and heavier duty pressure plates are also available. Whilst doing this it is worthwhile lightening the flywheel.
2. The brakes.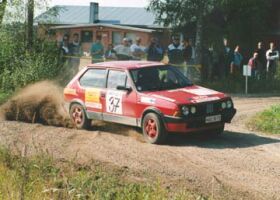 Initially it is relatively easy to replace the brake discs with drilled and grooved items, and the pads for a harder compound. The latter should not be too hard (ie no race pads on the road) or they will not function effectively at the normal 'road' operating temperatures. Stainless steel braided flexible hoses will improve the pedal feel and reduce the chance of damage whilst DoT5 fluid (not silicon) will increase the temperature at which it can operate effectively. If the brakes are getting too hot the dustguards can be removed and/or ducts fitted, taking air from behind the front bumper.
If more serious braking is required the next modification would be to increase the disc size. It is possible to use larger discs with a bracket allowing use of the production callipers, or alloy four pot callipers can be fitted.
In order to improve the balance of the car under braking it is desireable to be able to adjust the balance of braking from front to rear (and vice versa). This can be accomplished by fitting a bias valve in the line to the rear brakes, usually in a position so that it can be reached from the drivers seat.
3. The suspension.
The easiest improvement,and the one which will probably bring the single most noticeable change, is to replace the dampers and springs. At the front, everything can be replaced, at the rear the suspension can be lowered by clamping the leaf spring. Fitting lowered springs will improve the cornering, but must be fitted together with shortened throw dampers, or else the springs may unseat ! Top adjustable dampers are compromised, but are good for road and track day cars since it allows the suspension to be adjusted between these two, rather different, requirements. Coil over units add more adjustability and can be purchased outright, or can be made from standard dampers by welding a threaded sleeve to the standard tube.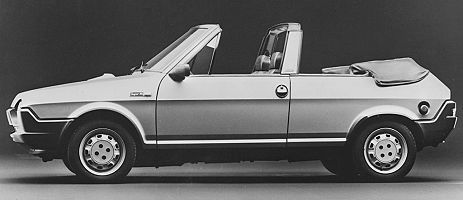 There are then two other main suspension aims; to reduce the flexiblity in the suspension and to increase the stiffness of the car, both of which aim at more accurate control of the wheel movement. To reduce the flexibility it is possible to fit nylon bushes instead of the normal production rubber items, or if perfection is desired the suspension can be fitted with metallic bearings (rose joints / rod ends). Spherical bearing top mounts can also be used. To stiffen the car it is most popular to fit strut braces. These can be fitted to the front and rear. For more extreme cases a rollcage can be fitted.....
Into this category also fall the choice of wheels and tyres. With an increase in power it can be necessary to fit larger tyres (thus requiring larger wheels) but the temptation to fit the biggest possible should be resisted. Consideration should be given to fitting a wider tyre on the front (since they provide traction and steering) but keeping the standard, or a wider but not as wide as the front, tyre at the rear. This will improve the balance of the car.
4. other things.
Other modifications worth considering include fitment of a shift light (and rev limiter if there is not one as standard), higher power bulbs in the headlights (if you are going to go faster you need to see further) and installation of a quicker steering rack.
---
Buying / Selling
Some tips to do before selling : (they may seem obvious, but most people don't do them and thus are in a weaker bargaining position)
Tidy inside the car thoroughly : hoover the floor, empty all pockets, ashtrays (wash), glove compartment etc..., wipe the trim with a damp cloth, give the cockpit a good airing to get rid of any odours ! Reset the trip meter to 00000 - it is a pleasant (subconcious) surprise.
If the car has been standing give it a good run - this will clear out the engine (reduce exhaust smoke), put a shine on the brake discs and loosen up any joints that may otherwise make some noises.
'Back to black' products are very effective at temporarily restoring bumpers and trim. This makes a big difference to any car. Do it a week before you expect people to view the car, otherwise it may be a bit too obvious !
Jetwash under the car, especially under the engine and in the wheelarches. The prospective buyer may be an enthusiast, and this makes it easier for them to see what they want to check.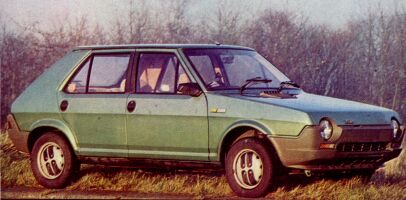 Obviously wash the car and clean the windows !
If you are going to buy a car always check the following :
Being an old Fiat, you must always check the bodywork thoroughly. Pay special attention to the wheelarches (inside if there is no plastic splash guard), suspension and engine mounts, sill, door pillars (check for sagging doors), scuttle panel and the floor (doors, bonnet and boot/hatch are also susceptible, but are more easily replaced). If a sunroof is fitted check around the edge for signs of rust. Check that there are no mismatching panels, large areas of discolouration or signs of fresh paint.
Check for a damp carpet or the presence of mould - if the carpet is damp then the floor is almost certainly corroded.
Check the main electrical functions - wipers, lights, etc... try putting the main beam and wipers on at the same time. Check the headlight reflectors for rust.
Check the brake pedal does not go to the floor if pressed hard for a long time and check the gearchange for clean engagement.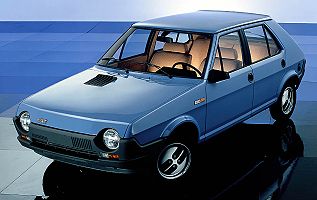 The engine should be run up to temperature, check the exhaust for smoke, the condition of the breather (look for mayonaise), the condition of the oil filler cap (again white deposits can indicate head gasket or other serious problems) and the colour of the coolant (preferably not brown!). If it has an oil pressure guage this should not drop below 1 bar at idle, and should be around 3 to 4 bar at speed. Listen to the noise of the engine, then depress the clutch and engage first gear. Whatever noise has disappeared was coming form the gearbox, what remains is from the engine. Check the colour of the oil using the dipstick. A golden-brown is best, darker brown is ok, but thick and black should be avoided.
Check tyre wear, uneven patterns could imply a bent chassis.
Always take it for a test drive. Check that the car tracks in a straight line with no steering input and remains in a straight line under braking. Find a large open area and complete several lock to lock turns (also in reverse), listening for any noises. Try the handbrake when moving - seized rear callipers will mean uneven braking or no braking.
Generally, Ritmo's/Strada's are mechanically pretty good, but the bodywork was weak.
---
Links
The Fiat Ritmo TC register website
An Abarth Ritmo/Strada website

---

For books on Fiat see our Online Bookstore
There is also a list of all our picture galleries (including museums, motorshows and various events).
Wallpapers/Desktop Backgrounds of numerous Fiats also available to download.
---
Ritmo/Strada comment form
---
Your Comments
In the UK there seem very few Stradas on the road these day - but our Comfort Model - "A" Registration (1983 first registered) is still hanging in there. We did leave it in the garage pretty much unused for five years but it now has about 89k on the clock. There are plenty of technical reservations - which FIAT may have addressed in later models - like window winders that loose there grip - an the engine hates the UK climate - the choke is obligatory except in the height of summer. This means that the engine suffers when it is only used for short runs - and it needs some good long journeys to 'clear its throat'! However - I do enjoy driving the beast because, although you have to be 'physical' with the gear shift - its not like the clinical driving in todays saloons - another robotic driver - you know, like the lunatic in the VW advert who is so overwhelmed by the luxurious sense of his car that he's content to sit his life-out in a traffic jam. Well the car has probably depreciated in value to £500 - and its been like that for the last 10 years - so we're hanging on in. Anyone got any better offers!!? (Brian, UK)
I owned a 1980 Fiat Strada in Metropolitan New York. I drove it almost 145,000 miles with only wheel bearing problems. Always handled great, got great mileage and was very sad to see it go.
---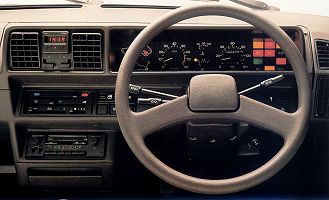 Use the buttons at the top to navigate further, or
---
Copyright © 2000 to 2008 CarsfromItaly