Bianchi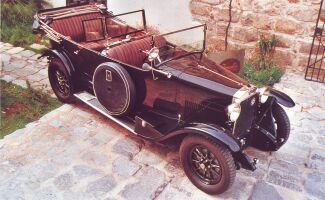 Bianchi was started by Edoardo Bianchi building bicycles in Milan in 1885. He produced his first car (a motorised carriage with a single-cylinder engine) in 1899, and started production in the following year. In 1901 the still single-cylinder engine had improved to give 8hp and a two-sèeed transmission was fitted. Production of bicycles continued, and together with the cars, were joined first by motorcycles and later commercial vehicles. His cars were typified by an extra attention to the choice of materials and above average build quality. He was also fortunate to have the services of Giuseppe Merosi (more famous with Alfa Romeo) for some time (from 1906 to 1909), who developed his engines and also some competition cars including the 1906 8-litre Tipo 120HP.
The S1 was released in 1915 and was a two-seat utilitarian vehicle with a 1244cc engine. After turning to commercial vehicles for the army during the war in 1919 the S15 was released. This dropped the utilitarian idea and continued with the previous trend of luxurious cars. Powered by a 1693cc four-cylinder engine it could reach around 70km/h. The S18 followed with a 2-litre engine in 1922 and the S20 introduced a 2293cc unit with 50bhp in 1925. About 900 cars were built from 1924 to 1929.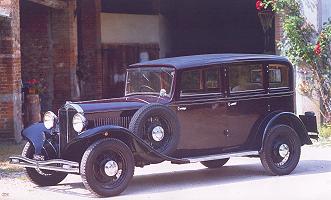 In the meantime, in 1924, the S4 ws launched. Powered by a 1287cc engine with 30bhp it was another utility car and proved most successful. It become the S5 in 1927 incorporating various improvements, including a slightly larger engine. In 1932 it's engine size was again increased, this time to 1452cc.
The S8, introduced in 1931, was another larger car with a 2904cc eight-cylinder engine. The last Bianchi to be produced in significant numbers was the S9. Introduced in 1934 with a 1452cc engine with 42bhp, the S9 was a conventional four-door steel bodied car with a ladder frame chassis. The front mounted engine drove the rear wheels whilst the suspension was provided by leaf springs.
Despite the factory being destroyed by bombing in the war, it was reconstructed and began functioning again in 1946. Unfortunately that same year saw the death of Edoardo Bianchi in a car accident. The firm continued, mainly with commercial vehicles, but lost its way in an ever more competitive market.
Bianchi continued as a company until 1955 when Autobianchi was formed, with the collaboration of Fiat.
---
If you know of any relevant websites please send them in.
---
Bianchi comment form
---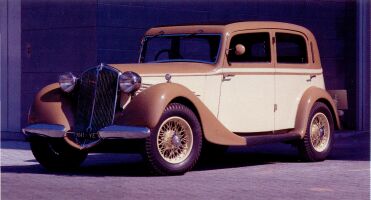 Use the buttons at the top to navigate further, or
---
Copyright © 2000 to 2008 CarsfromItaly