Giannini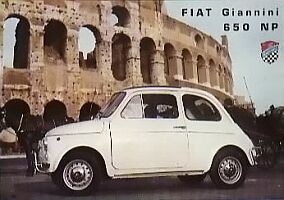 In 1920 two brothers, Domenico and Attilio Giannini, opened an Itala dealership. Soon afterwards they began preparing and modifying the cars for competition use, including entry to the Mille Miglia where one of their cars achieved a class win in 1927.
Their business expanded when the Topolino arrived on the scene, and in 1938 they set numerous world records with a rebodied (single seater) 500, powered by a 499cc engine with a Siata cylinder head. Following the second world war Giannini continued to develop the small Fiat engines, especially the ohv unit from the 500B. They then went on to develop their own engines, first the G1, a sohc 660cc unit and later the G2 which was a dohc 750cc unit.
Around the same time as these engines were developed, Attilio joined with Berardo Taraschi to form a new company, called Giaur. The aim was to build sportscars, utilising the Giannini engines, and the resulting cars achieved many successes. Not everything was successful, the most noteable being the twin boom Nardi Bisiluro 750 at Le Mans in 1955 and the supercharged 750cc Giaur in Formula One in 1954.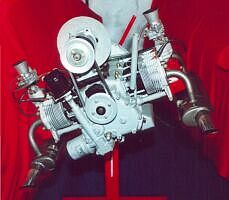 During the 1960's and 70's Giannini built (wildly) modified versions of the new 500 both for road and race useage. Many class victories and championships were taken by the Giannini cars. When the new laws were introduced requiring minimum production runs of 5,000 for homologation, Giannini turned to modifying road cars for a living. Almost all production Fiats were tackled in one way or another, mostly the smaller cars (850, 127, 128 etc), but few escaped the attention of Giannini completely. A brief foray was made into the world of larger Fiats with the 132. Giannini stroked the 1756cc engine out to 1972cc, raised the compression and fitted twin carbs, in which form it produced around 135bhp. Alloy wheels were fitted and the front bumper modified, but otherwise the styling was left unchanged.
Into the 1980's and Giannini produced versions of the Uno, Panda and more. One of their engines, a turbocharged 16V 1.8 litre with around 500bhp, was also used to great success (two World Championship titles) in 1983 and 84 in the C2 Sportscar series.
Currently Giannini offer modified Seicento's as well as versions of most other Fiat models.
---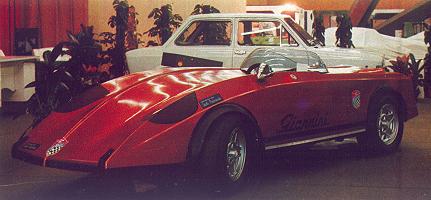 Concept 1972
An unusual concept car which Giannini showed at the 1972 Turin Motorshow, it supposedly drew inspiration from a boat (a trimaran) as well as having a windscreen based on a telephone booth..... The chassis was that of the Fiat 850. It was designed as an economic racecar for young people.

---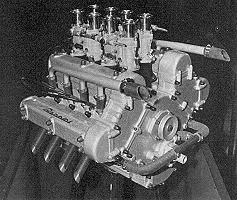 1967 V8 engine
Apart from the numerous small capacity Fiat units which were modified by Giannini, the company also presented in 1967 a homegrown V8 engine. It was offered for sale as either a 1000cc (with 110bhp) or a 1600cc (with 170bhp).



---
850 Coupé
At the end of 1963 Giannini released this little coupé. Based on the mechanicals of the Fiat 600D, with the engine modified by Giannini to a capacity of 850cc, generating 42bhp @ 5,800rpm giving a maximum speed of around 135kph. The body was designed by Frua and constructed by Viotti at Turin.

---
Recent Cars
More recently, Giannini has concentrated on what they refer to as 'standard production one-offs'. They are basically standard Fiat production cars with personalisation such as internal trim, paint schemes etc. Some mechanical and metalwork modifications have also been made, such as the Panda 4x4 turbo, the first time that the FIRE engine was given forced induction. Some of these recent offerings can be seen here.
---
Links
A Giannini website (in French)
If you know of any other relevant websites please send them in.
---

---
For more pictures of various Giannini cars, see our Trofeo Lumezzane and Trofeo Aido picture galleries.
---
Giannini comment form
---
Your Comments
If you have one of these rare cars, please send us your comments....
---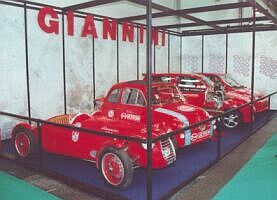 Use the buttons at the top to navigate further, or
---

---
Copyright © 2000 to 2008 CarsfromItaly