Abarth

Carlo Abarth founded his own company in 1949 after working with many famous names including Porsche, Hruska, Nuvolari and Dusio, to name but a few. A self-taught engineer, he began by purchasing the remnants of Cisitalia and developing their 1100s for racing. This was soon followed by his own designs. Simultaneously, in order to generate revenue to support his racing, Abarth began to develop and market tuning accessories. This began with exhaust pipes and went on to include manifolds, valves and springs and much more.
His work gradually stabilised in four different areas; modifications of production cars (usually Fiats but also with others, mostly Simca), exhaust pipes (and the other accessories), one-off cars for record breaking and sports car design and production.
The modification of production cars really took off in the mid 1950's when Abarth brought out his version of the Fiat 600. This was followed some years later by an Abarth based on the Fiat 850, which was later further developed into the Abarth 1000. The latter,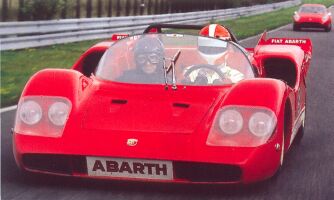 along with many other cars from Abarth, was very successful in motorsport.
Using both his modified and special build vehicles, Abarth managed to take a total of five world and 113 international records, all at Monza.
In 1971 Abarth was taken over by Fiat. It continued to develop the sporting variants of Fiat's (and Lancia's; one of the first was the A112 Abarth) for many years, and the name was used on such successful cars as the 124 and 131 rally cars. On the road cars the Abarth badge was used sparingly to denote the high performance versions, the last car badged as such being the Strada/Ritmo 130TC. Here you can see a video (2MB) showing the 124, 131 and Ritmo rally cars in action.
Into the 1990's and the new millenium the Abarth name continued on the optional 'sporting' bodykits and a variety of accessories available from Fiat, whilst the Stilo Abarth saw the name being used on a production model again, albeit not in its true sense !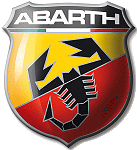 The Geneva Motorshow 2007 saw the Abarth brand relaunched as a semi-independent brand, including its own stand at the show. The new brand took over the already successful Grande Punto S2000 rally car and also launched their first new product, the Grande Punto Abarth. The logo was also revised ('modernised') to bring it up-to-date. The Grande Punto was quickly followed by the new 500 Abarth as the recreated company expanded.
Here you can see a video (4.2MB) showing various clips from the history of Abarth, including record and race cars.
---
| Historic Abarths (unique bodies) | Historic Abarths (Fiat bodies) | Grande Punto Abarth | 500 Abarth |
---
The 6-litre V12 from Abarth (For those who thought Abarth only made small engines !)
The 1967 Turin Motorshow saw Abarth displaying their new engine designed for motorsport, a 6-litre V12 unit. Unfortunately due to changing regulations it was never used.
It was a 120deg V12 with a single camshaft in each bank. The total capacity was 5982,84cc (92x75mm). Four triple carburettors (Weber 40 IDA 3C) were fitted, the compression ratio was 12:1 and the lubrication system used a dry sump.
Total power was 610bhp @ 6,700rpm.
---
---
For more pictures of various Abarth cars in action, see our 2001 Silver Flag (including wallpapers), 2002 Silver Flag, Trofeo Lumezzane, Mille Miglia and Trofeo Aido picture galleries.
We also have a picture gallery from the excellent Abarth exhibition at the Bonfanti Museum.
---
Abarth Books : buy them online here (in association with Amazon)

Fiat & Abarth 124 Spider & Coupe
John Tipler, 1998
Fiat & Abarth 500 & 600 : Colour Family Album
David & Andrea Sparrow, 1998
Fiat & Abarth 500, 600
Malcolm Bobbitt, 1998
Fiat Road Test Book : Fiat Abarth Performance Portfolio 1972-87

Includes the 124 Rally, 131 Rally, Ritmo TC, Strada 130TC. 45 articles and over 240 illustrations.

edited by R.M.Clarke, 1995
---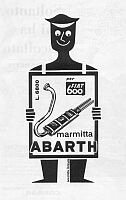 Links
A general Abarth website (in Italian)
The official Abarth website, with lots of videos
Another general Abarth website

A couple of companies specialising in Abarths :
Middle Barton Garage (UK) and Guy Moerenhout (Belgium)
---
Abarth comment form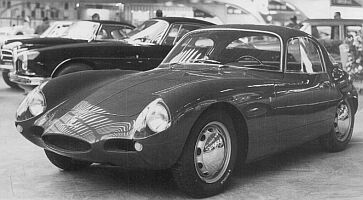 ---
Your Comments
I own a 1972 '850' that was converted to an Abarth autobiachi A112 as well as having the entire exhaust system converted. very strong, powerful (for its class) and a hell of a lot of fun to drive. Use it as a daily driver and its strong. I call it : 'the mouse that roars'. (Bari from MdR, CA)
---
See our picture gallery index for images from museums, motorshows and events including several Abarth's.
---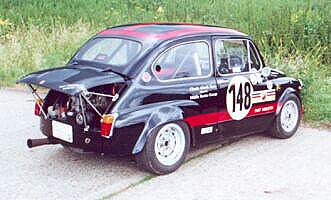 Use the buttons at the top to navigate further, or
---
Copyright © 2000 to 2011 CarsfromItaly