Nardi (Danese)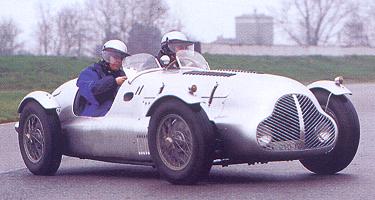 Following a one off race car built in 1932 (capable of 180km/h with a 65bhp JAP 998cc two-cylinder air-cooled vee engine!), Enrico Nardi worked for a period first for Lancia and then Ferrari, where he helped create the AAC815. From 1947 he teamed up with Ricardo Danese as a business partner (hence the use, sometimes, of the name 'Nardi Danese') and produced a very limited number of sportscars. These were usually unique, almost always used a tubular chassis and Fiat derived front and rear suspension, and were powered by various engines, frequently 750cc BMW motorbike units, but including items from Alfa Romeo (6C2500 units), Fiat (1100) and Lancia (Aurelia) as well as non-Italian units (Crosley 750's). Bodies were constructed by various carrozzeria, including Bertone, Allemano, Frua and Motto.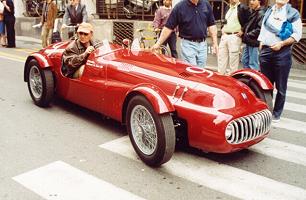 Notable was also the 'Bisiluro' which competed unsuccessfully at Le Mans in 1955. A twin-boom vehicle, the pilot was seated in one 'pod' whilst the Giannini 750cc engine was located in the other. This proved, however, to be effectively the end of car production, with a few exceptions including a couple of Lancia Aurelia based concept cars in 1955. Gradually the company moved into the field of performance accessories, starting with factory approved kits for Lancia Aurelias in 1951 and going on to include various models such as the Fiat 600. They continued to produce components and went on to become famous especially for their steering wheels.
Enrico Nardi passed away at the age of 59 in 1966.
---
If you know of any links relevant to Nardi please send them in. Thanks.
---
Comment form
---
See our picture gallery index for images from museums, motorshows and events, some of which feature cars by Nardi Danese.
---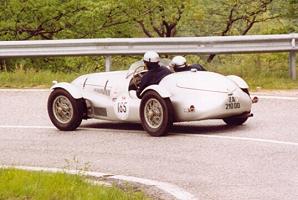 Use the buttons at the top to navigate further, or
---
Copyright © 2000 to 2008 CarsfromItaly