NSU Fiat cars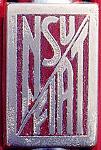 This page briefly covers most of the Fiat cars which were built in Germany. Badged as 'NSU-Fiat' and later 'Neckar' they were built in the factory at Heilbronn which was bought by Fiat in 1929 from the Neckarsulmer Fahrzeugwerke AG (NSU) for two million Reichsmark. In 1938 Fiat sold a total of 7155 cars in Germany, but it was 1962 before they exceeded the 100,000 mark, more than half being locally produced. The factory was closed down in 1969 by which time (since the war) 360,000 cars had been produced there.
---
Prewar cars
When Fiat bought the establishment in 1929 they began production of the 500 or 'Topolino' which continued until 1955, interrupted only by the war, during which commercial and military vehicles rolled off the production lines. The latter fact led to severe damage to the factory by allied air raids, but 1952 saw cars being produced again. The Balilla (1000), 1100, 1500 and 2500 were also produced in varying volumes during the 1930's.
---
Weinsberg
The German produced version of the nuova 500, this was available as a saloon known as the Weinsberg 500 and Weinsberg Limousette and also as a coupé. Success was limited and only around 6000 examples were produced from 1959 to 1962. It was fitted with the 479cc engine until 1960 and then the 499cc unit.
---
Europa / 1100
This time using the 1100 as a basis the same minor styling variations were carried out. This was available in either a 'normal' or a 'luxury' version, the latter using the 1221cc engine from the Fiat 1200. Later it was replaced by the renamed NSU-Fiat Neckar (1100 only) which then became (as the Neckar name was used for other models too) known as the Neckar 1100.

---
Jagst
The Fiat 600 based Jagst and later Jagst 770 and Jagst 2 were built from 1956 to 1969. First with the 633cc engine and then, from 1960, with the 767cc engine from the 600D they were visually very similar with only minor detailing and trim differences. From around 1961 to 1964 a cabriolet version designed by Vignale, the Riviera, was produced as was a coupé.

---
1500TS
Again using a mainstream Fiat, this time the 1300/1500, as a basis, the 1500TS was again differentiated by minor styling details but this time the engine was also slightly tuned by Siata to give some extra power. More significantly different was the 1500TS Coupé, basically a Siata car built at Heilbronn.

---
Others
The Fiat 850 was known as the Neckar Adria, whilst the Autobianchi Bianchina Panoramica was known as the Neckar Panorama
---
For books on Fiats see our Online Bookstore
There is also a list of all our picture galleries (including museums, motorshows and various events).
Wallpapers/Desktop Backgrounds of numerous Fiats also available to download.
---
The NSU Fiats comment form
---
Your Comments
Any comments on these cars........
---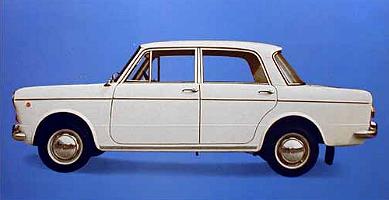 Use the buttons at the top to navigate further, or
---
Copyright © 2000 to 2008 CarsfromItaly